Creating a strong identity increases the value of your business
New Outlook provides care and supported housing for over 180 people, who have a sensory or specialist need.
Vivid provided:
• Brochure designs to showcase properties
• Posters to advertise events
• Leaflets and recruitment material for new support workers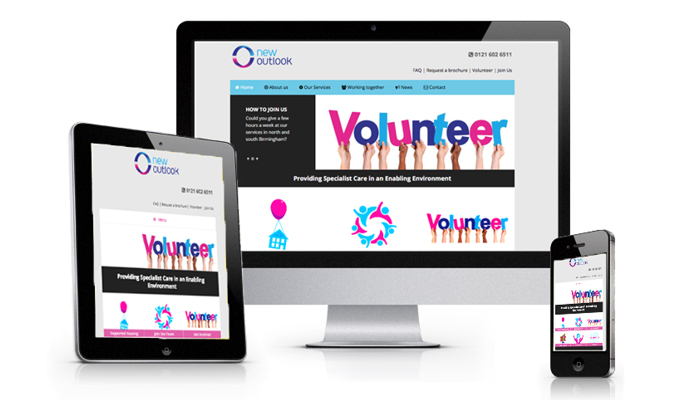 The recently completed responsive website can be viewed by clicking the link above. This showcases their extensive property portfolio and highlights new property features and facilities.
Google analytics was integrated to measure the performance over the coming years. This will allow users to be tracked and guide future development.
In addition, we had the privilege to work on a short film to promote a new crowdfunding project for My Guide who is a partner charity to New Outlook. You can find a link to the crowdfunder page here. Please donate to this worthy cause.
---
Useful Links
Why WordPress makes for a great content management system
How social media can benefit small business
Google's mobile-friendly algorithm rewards responsive sites
"We have been working with Chris for the past 12 months to up-date the New Outlook brand both online and in print. From the start, Chris understood our desire for a straight forward and consistent approach. We have been delighted with the vibrant and impactful results which we feel capture the values and 'feel' of our organisation perfectly."

Lydia Bailey - Chief Executive